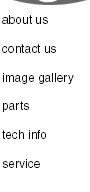 Goatwerks specializes in the Steyr-Puch Pinzgauer, Haflinger and many other unique off road vehicles, 2x4, 4x4, and 6x6 too.

Over 25 years experience in the automotive industry as a drivetrain and 4x4 specialist.
We can do service calls/repairs at your location or ours!

I can service many types of retired former military vehicles from many countries.